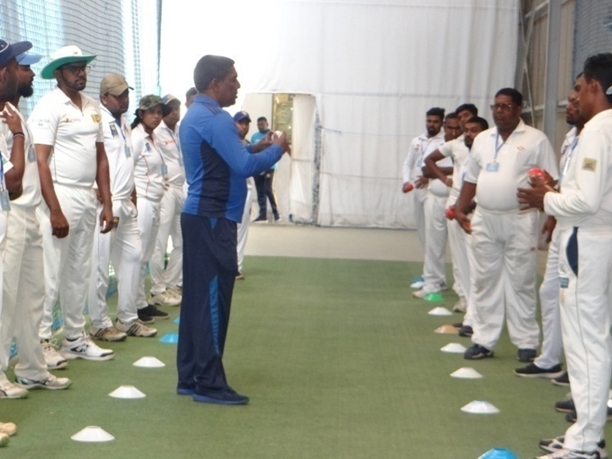 Enrollment & Selection Criteria for "Introduction to Cricket"
"Introduction to Cricket" is designed for individuals who are willing to enter "Sri Lanka Cricket Coaching Pathway" for establishing basic cricket knowledge required prior to becoming an accredited coach.
That is, individuals involved with Schools as Physical Training Instructors, Sport Coordinators & Master in Charge, individuals assisting schools, Clubs & cricket academy coaches, individuals who have played cricket (minimum school level).
"Introduction to Cricket" aims to develop basic cricket knowledge for entering into Sri Lanka Cricket Coaching Pathway.
Application Dates: From 1st January till end of February each year
Course Dates – January to end of March each year (according to demand)
Venue: Provincial Centers of Sri Lanka Cricket
Note: Full Attendance is necessary to complete "Introduction to Cricket"
Cost: Rs. 2,000/= for candidates – including meals and course materials
Language: The Course is conducted in both Sinhala & English
Number of Participants: Each course is restricted to 25 candidates only
Eligibility:   
Those who are interested to start coaching, supporting qualified coaches & who have played Cricket (Minimum school level)
Having a degree or a diploma in Sport related study will be an additional advantage
Minimum age is 18 years and above
Condition of health – Should be physically fit and mentally sound
Applications to be selected by the Provincial Education Units through face to face interview
SLC employs the following criteria in selecting candidates for the courses:
Physical Training Instructors & Sport Coordinators working in Schools
School Teachers working as Master in Charge in Schools
Individuals supporting School's, Clubs & Cricket Academy coaches
Individuals who have played cricket at minimum school level
Successful participants will receive:
Complete access to "Introduction to Cricket" modules
Breakfast & Lunch including Morning & Evening Snacks together with Tea & mineral water
Participation certificates
N.B. COMPLETION OF THIS COURSE WILL NOT QUALIFY INDIVIDUALS TO ACT AS COACHES, RATHER WILL BE AN REQUIREMENT TO ENTER IN TO COACH ACCREDITATION PATHWAY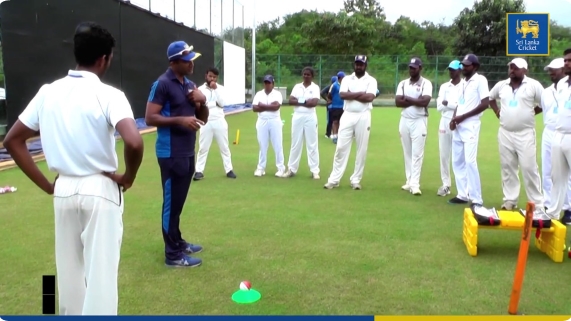 What involves in the Program?
Short listed applicants will be interviewed by respective Provincial Coach Education Unit
Introduction to Cricket will be conducted & delivered by Provincial & District Coaches
The program will run for 2 days covering basic coaching points on each skill mentioned in the SLC coaching manual + Rules of the Game Module covering Cricket Laws 1 to 12
Selected candidates will be required to complete all modules covering main skills when participating for the 2-day program
Program will be delivered using classroom & field activities for demonstrations
Each skill will be assessed through a minor written exam testing the knowledge on coaching points
Top 24 participants of (minimum) two programs will be selected for the next level 1 program by the Respective Provincial office