By Srian Obeyesekere
It is significant that Jaffna Stallions 19-year old Vijayakanth Viyaskanth, hailing from Jaffna, who made his debut in the 20-20 Lanka Premier League on Friday December 4 against Colombo Kings, came through Sri Lanka Cricket's talent hunt programme in 2018. In fact, he made a piece of history becoming the only cricketer from the Northern peninsula to have made it to the country's cricketing periphery in over 50 years going on to represent the Sri Lanka Under-19 XI in two test matches against India and Australia. For the record, it was as historic for Vijayakanth Viyaskanth having being part of that victorious Sri Lanka Under-19 XI that defeated Australia that year. In that match played at the SSC on January10, 2018, he claimed 1 for 37.
The Sri Lanka Under-19 Coach of 2018, Hashan Tillekeratne, speaking to Sri Lanka Cricket's website www.srilankacricket.lk as to the discovery of Viyaskanth, said, "It is a significant piece of history a boy from Jaffna in the Northern peninsula, Viyaskanth breaking into national cricket in more than half a century. All credit to the country's cricket age talent hunt programme which paved the way for a boy from Jaffna to make it to the district and provincial level and upwards. Viyaskanth got picked through the talent fine combing hunt from the district and provincial cricket. I believe he is the only boy to have made it to national cricket from the North after 50 years."
He went on to observe that Vijayaskanth Viyaskanth, a product of Central College, Jaffna went on to benefit through a SLC 19-year scholarship to the Gamini Dissanayake Foundation.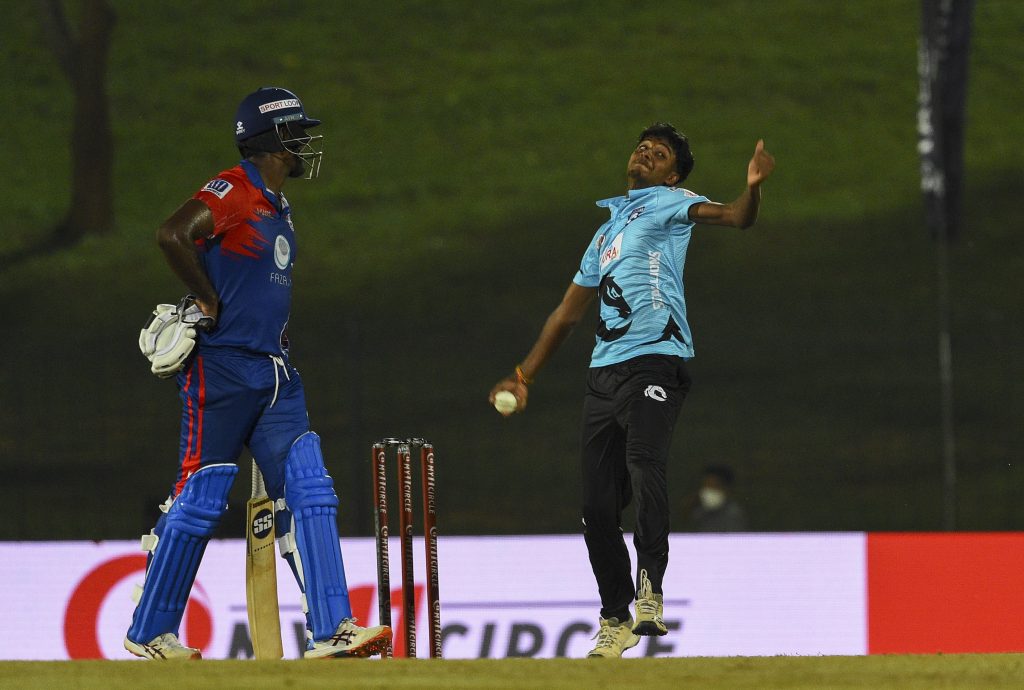 "It speaks of the perfect system in place in the country's cricket which opened a window for a boy from Jaffna to have made it that far on the sheer merit of talent recognition. It is also noteworthy that there was another boy called Madushan also from Jaffna Central College who made it to the Sri Lanka Under-19 team in 2019 and represented the country in the Under-19 Asia Cup in Bangladesh that year."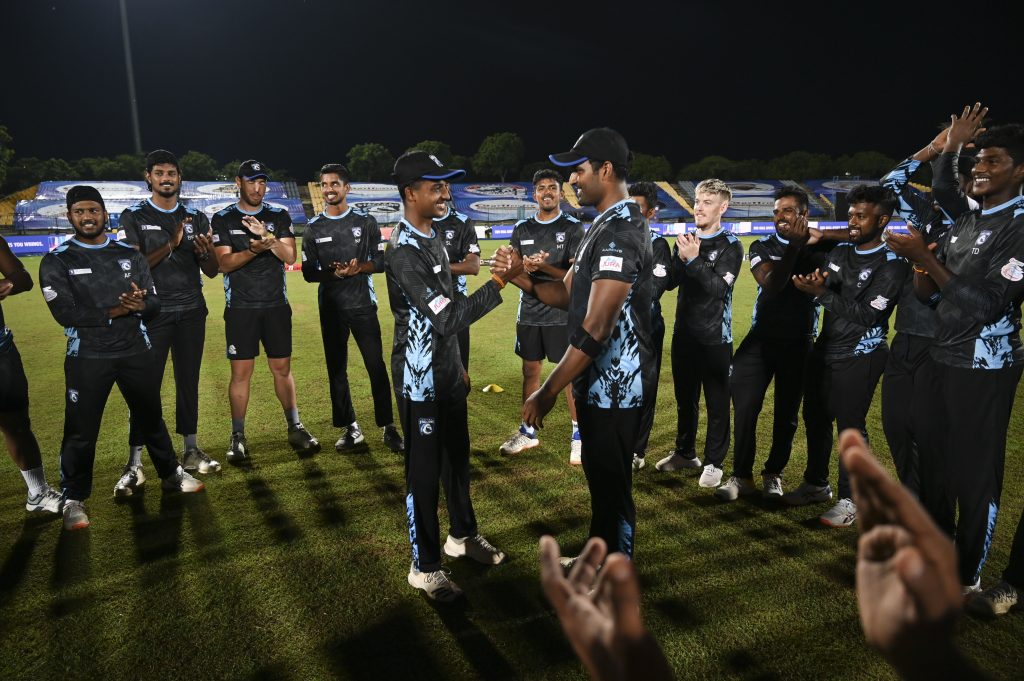 For the record, Vijayaskanth Viyaskanth, a legbreak bowler acquitted himself quite pleasingly picking 1 wicket for 29  in 4 overs when the Colombo Kings s defeated Jaffna Stallions after he was handed his debut cap by Jaffna Stallions skipper Thisara Perera which by itself was a historically significant landmark occasion for cricket in the Northern peninsula in post-war Sri Lanka that has seen the doors opened for Northern talent to make the grade.