Media Release
Colombo. 23rd February, 2021
Long Island Clothing Company (LiCC Jeans) is proud to have supplied the 'Casual Clothing' for the Sri Lanka National Team, which left for West Indies this morning to take part in an all-format cricket series.
LiCC provided the team members with special anti-microbial jeans and colorfull travel T-shirts, which were worn by the team, during the departure this morning.
This comes as a part of LiCC's renewed sponsorship as the ''Official Casual Clothing Sponsor'' of Sri Lanka Cricket. The partnership with Sri Lanka Cricket will run for another three-year term, commencing 1st September 2020.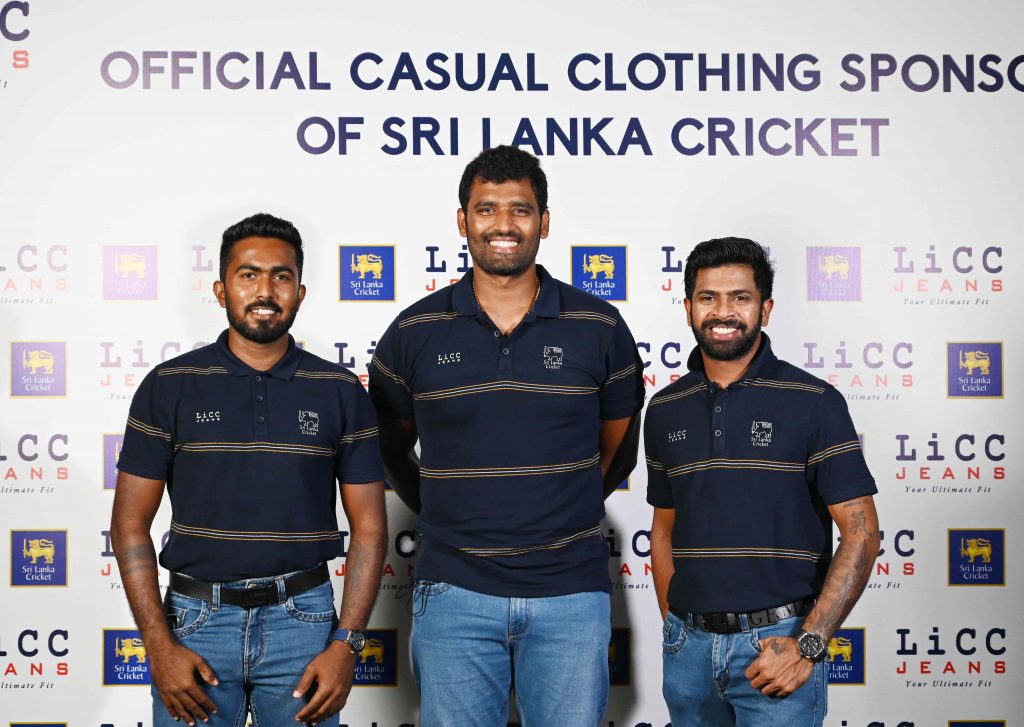 Mr. Mohan De Silva, Honorary Secretary of Sri Lanka Cricket and Mr. Vinod Hirdaramani, Director of Hirdaramani Group, signed the agreement on behalf of the respective organisations.
"We are happy to continue our sponsorshipwith Sri Lanka Cricket and to be the official sponsor for casual clothing. 2020 was a challenging year for all of us with the global pandemic. LiCC is always ahead of the curve and we were happy to launch of LiCC shield which is an anti-microbial finish which further coats and protects the jeans from bacteria. We believe that this new innovative finish will contribute towards the health and safety of our cricket team. We wish our National Cricket team all the very best", said Director of Hirdaramani Group, Mr. Vinod Hirdaramani.
Under the sponsorship agreement with SLC, the Long Island Clothing Company will provide Travel T-shirts, and Jeans for the National Men's and Women's Team, 'A' team, Development Squad and Under 19 Team.
"We are thankful for Long Island Clothing Company for continuously keeping its confidence in our brand and once again for coming onboard as Official casual clothing sponsor of Sri Lanka Cricket,'' said Ashley De Silva, CEO of Sri Lanka Cricket.
Apart from providing Casual Clothing, LiCC is also making a significant investment towards the development of the game in Sri Lanka.
"We are indeed both delighted and honoured to continue to engage with Sri Lanka Cricket and look forward to a stronger relationship in the next three years. In the current context, sustainability is not just a buzzword but a reality. By using these anti-microbial textiles, based on the latest silver ion technology, not only are we safeguarding ourselves from unwanted microbes, but are also contributing towards the safety of the environment", said CEO of LiCC, Yasotharan Paramanantham.
"These anti-microbial jeans do not have to be washed as regularly as a normal jean. They are proven to last up to 20 domestic washes, making them environmentally friendly by saving water. Further, the inbuilt anti-microbial properties make the product anti-viral, anti-bacterial and anti-fungal", he added.
In return, LiCC will have the exclusive title of 'Official Casual Clothing Sponsor of Sri Lanka Cricket' and use it on all its Stationery, Promotional Material and Advertisement during the agreed term.