16th March, 2021
As part of the ongoing Women's Cricket Development under the Cricket Gamata program, Sri Lanka Cricket donated cricket equipment to Jayasiripura Primary School in Polonnaruwa.
The equipment consists of bats, batting helmets, gloves, and other necessary items. Apart from the equipment, a matting wicket was also provided to the School.
The donation was handed over to the School recently at the Sri Lanka Cricket headquarters, with the participation of Ms. Apsari Tillakaratne, Convener of Women's Cricket of the SLC, Lt. Col. Manuja Kariapperuma, Consultant, Women's Cricket Operations and Development of the SLC and Mr. Kamal Dharmasiri, Head of National Development Center of the SLC.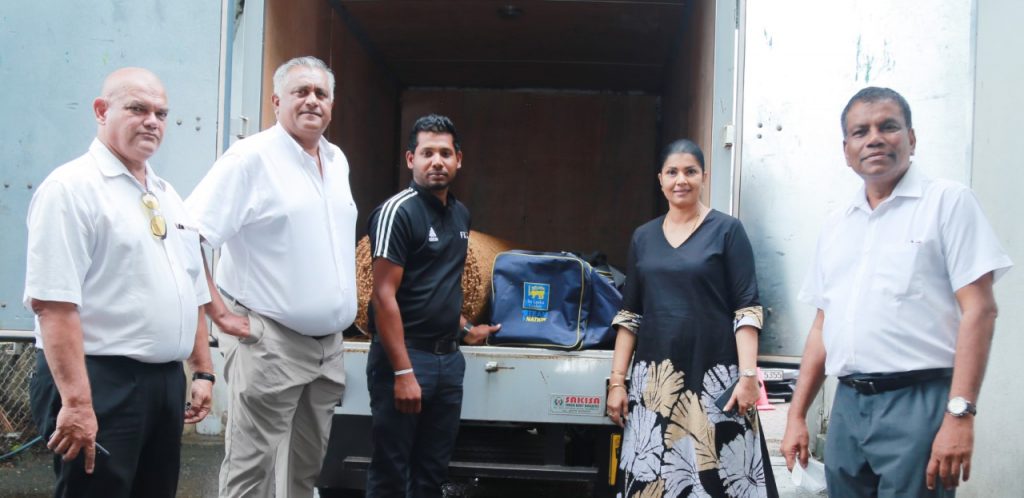 Janaka Priyanath, the Cricket Coach of the School, took over the equipment on behalf of the School. According to him, around 50 girls are currently taking part in cricket practices at the School. He also said, for the first time, the school will field a cricket team to play in the upcoming School Cricket Tournament.
Apart from material support, Sri Lanka Cricket also offered a scholarship to the School Coach Janaka Priyanath to follow the SLC's Level 1 Coaching Program.
Ends –
REF: 03/21
Media Contact: Prasanna Rodrigo, Media Manager / TP: +94 77 3540102, EMAIL: [email protected]